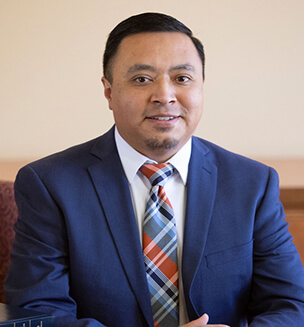 Gusest Speaker: Attorney Christian Salgado
Christian focuses his practice on estate planning and administration matters, a practice area he became interested in and gained relevant experience in while working in the securities industry. Christian worked over sixteen years in the financial services industry advising clients, as a licensed agent, for JP Morgan Chase in both Santa Barbara and San Luis Obispo Counties. As a result of that experience, he holds a deep understanding of wealth management and how it relates to sound estate planning.
While working full time, Christian attended college, and ultimately earned his law degree from Oak Brook College of Law and Government Policy. He continues his studies through New Geneva Christian Leadership Academy.
Native to the Central Coast, Christian comes from a pioneer family that has been living in the Santa Maria Valley for generations. Christian attended Santa Maria schools, just as his parents and grandparents did before him. Christian lives in Santa Maria with his wife, Brooke, who also comes from a pioneer family. They have two young children together as well as dogs, and fish.
When Christian is not working, he spends his time with his family, teaching, playing games, reading, riding bikes, cooking, gardening, art, and woodworking.