Understanding ADUs: How to Assess and Visualize What is Possible on Any California Property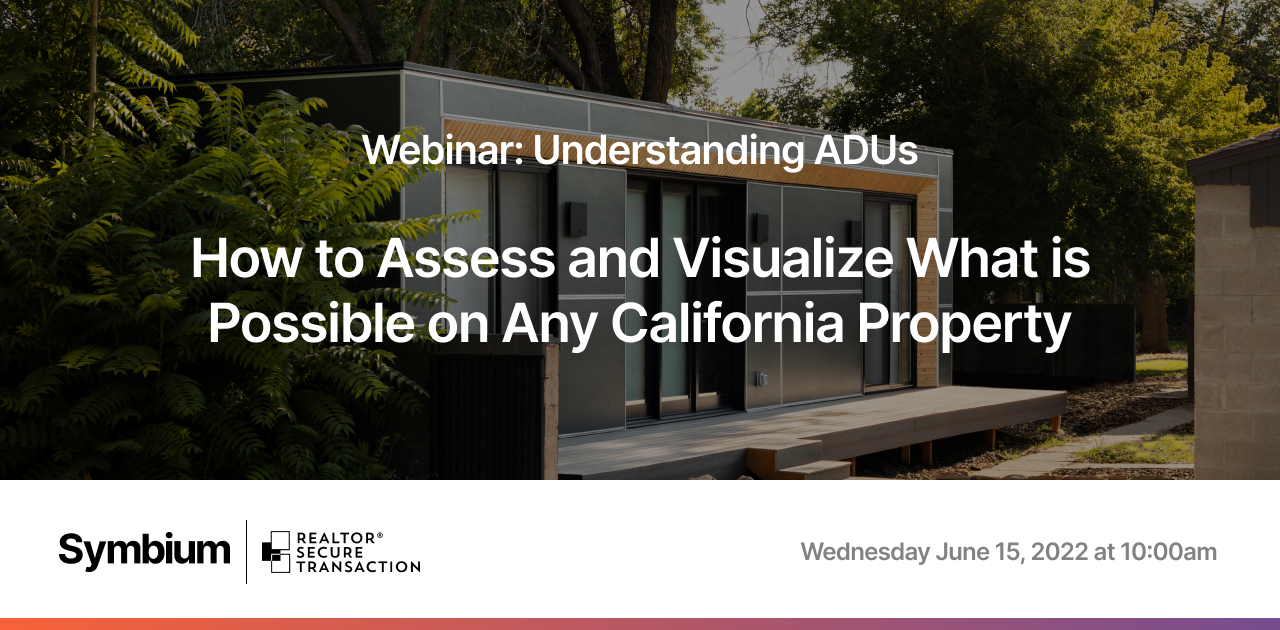 Learn how to instantly assess and visualize what's possible on any California property.
In the past 3 years, Accessory Dwelling Units (ADUs) have become a rapidly growing industry across California, where State laws have permitted fast-track approvals of these housing types on certain California properties. ADUs are gaining momentum with sellers who are constantly seeking new ways to market their properties and with buyers who are either looking for additional space to house family members or sources of revenue to subsidize mortgage payments.
C.A.R. members can expect to learn the following:
● Why ADUs are a critical component of any listing presentation to sellers or discussion with buyers;
● The top 5 non-obvious and high value insights that you can easily convey to your buyers or sellers about ADUs to give your business a competitive edge;
● How to generate a free ADU report for any California property using Symbium.
About the Speakers:
Leila Banijamali is a Co-Founder and the CEO of Symbium. Prior to launching Symbium with her Stanford co-founders, she was a tech lawyer and real estate broker based in San Francisco.
Kate Didech is the Vice President of Public Sector for Symbium. She leads the company's expansion with government partnerships as well as the company's efforts as a vertical innovator.
Linda Barrera is the Director of Product at Symbium. She leads product design and implementation to ensure optimization of product and user experience across all product lines.
About Symbium:
Symbium is a free property information portal that enables real estate agents to visualize what's built and what's allowed on any California property, generate ADU reports, and view permit history, zoning, and land use. Agents may also visualize neighborhoods and building heights in 3D mode for any California property.